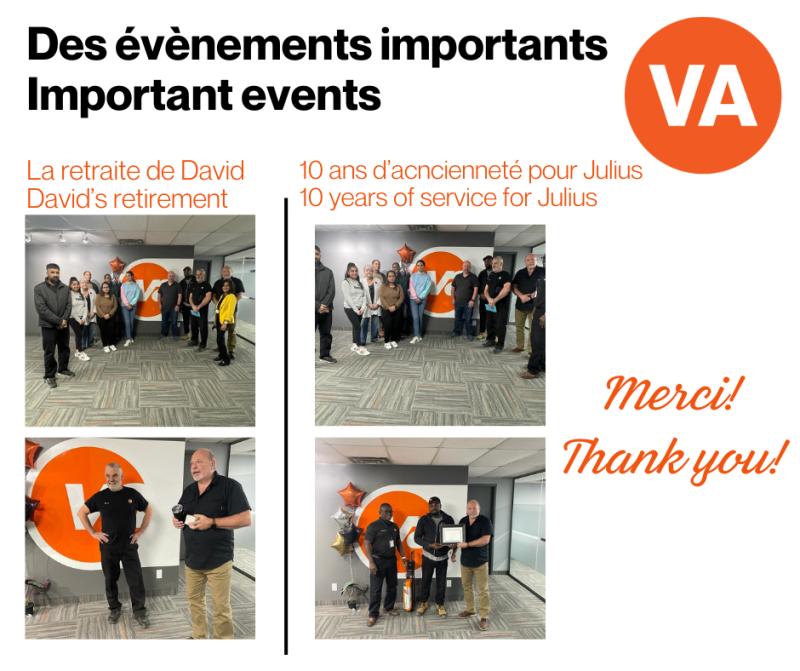 Retirement and 10th work anniversary on the same day!
The retirement of David Seed - Mechanic
"Our garage won't be the same without you Mr. David Seed, but you deserve all the happiness and relaxation during retirement. We here at VA wish you all the best in your retirement. Thanks for your 40 years of dedicated service. We truly appreciate all your contributions through the years, you have earned this!"
Thank you.
-- 
The10th work anniversary for Julius Pearce!
"Congratulations Julius Pearce on your 10th work anniversary. You have helped make VA what it is today through your contributions in the past decade.
Your hard work and commitment are truly appreciated."
Thank you.